We know it is important for you to know who the pastors are before joining a church. So we have two easy ways to do that:
Lunch with the Pastors
Join me for a casual, free lunch that lasts about 75 minutes beginning at about 12:25 after service on Sunday. We'll have casual conversation, a chance to meet everyone at the lunch, a brief talk by the pastors about who we are at Quest followed by an opportunity for you to ask any questions you may have.
Kids are welcome to join us and either eat and stay, or eat and go to play in one of the kids rooms or the gym with some of our best childcare workers. It's a great time to meet other newer people to Quest, meet the staff and ask any questions you have. I'd love for you to join us.
Where: Hospitality Room right next to the main entrance or the Chapel at the end of the hallway to the left of the auditorium.
When: After service at 11:45am
Please RSVP by clicking the button below. If you forget to RSVP and would like to come, please join us, we always order extra food and would love to have you!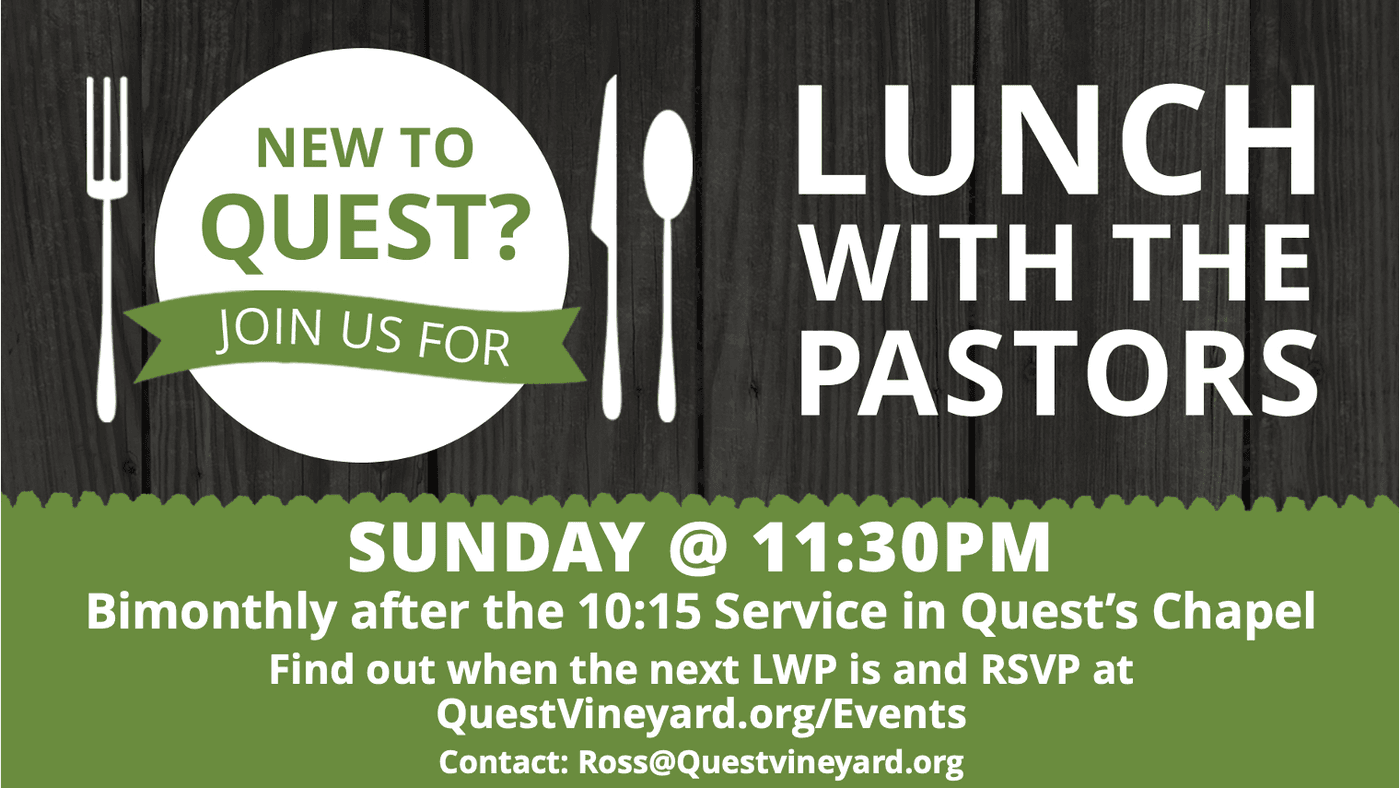 Doorway Tour
Meet one of the pastors for a quick 10 minute tour of Quest while meeting some of the leaders along the way. You can RSVP for a tour before or after each service. If you do the tour after church, you can pick up your kids along the way, or pick them up first and meet the pastor at the sign—your choice. This short tour will orient you to the building, grounds, a brief version of the vision of Quest, and some of the ministries. We hope you will join us.
RSVP by clicking the button below—pick your date, your service, and whether you want to do it before or after service. If before, please arrive 10 minutes before the service starts. Thank you. We'd love to meet you and personally show you around.